| | |
| --- | --- |
| | An Interview with Headclouds |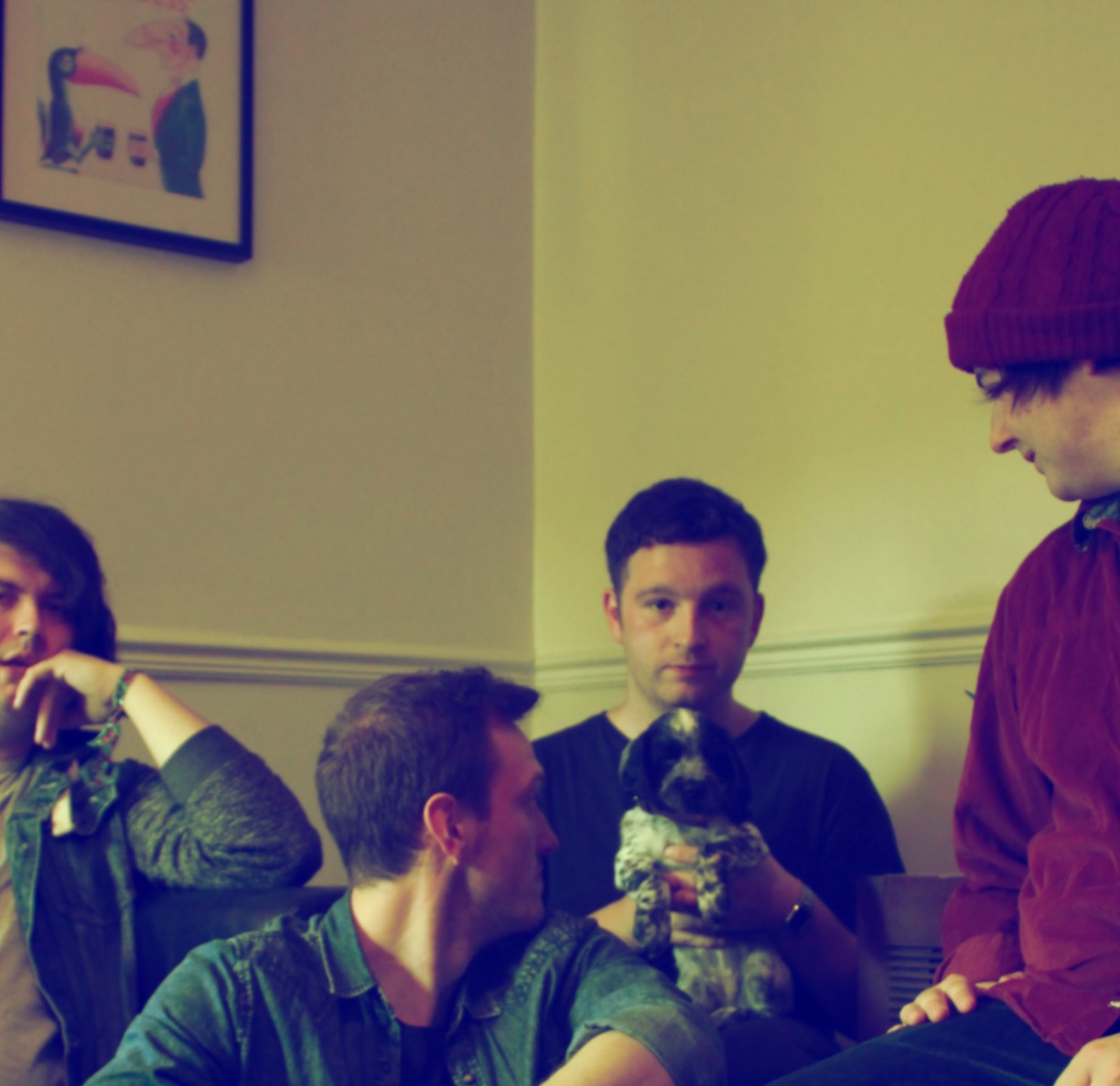 After their soundcheck and receding their first Liverpool headline gig at The Magnet, I met up with Steven, Johnny, Al, Cole and Nick from upcoming Newcastle band Headclouds, outside the venue, before settling down in the Philharmonic Dining Room over a pint, todiscuss everything from their influences, to how they wished they'd written Dancing in the Moonlight.
Charity: So how has the tour been so far, you were in Leeds last night, how was that?
Steven: It was really good, it went down really well and it was busy which was great!
Johnny: Yeah, great venue.
Steven: It was a mint venue!
Nick: Probably the favourite one so far.
Charity: Where else have you played on the tour?
Steven: We were in London a couple of nights ago at The Windmill, really nice crowd. We played Westgarth in Middlesbrough back in September too.
Charity: So you supported The Big Moon at Westgarth, who recently were nominated for The Mercury Prize which is amazing for an up and coming band, how was that ?
Steven: Yeah, they're really nice girls! Like really cool and just chilled.
Charity: So this is your first headline show in Liverpool, how are you anticipating tonight and are you feeling good about it?
Steven: We're excited, it's a really nice venue. We're looking forward to it, being on a stage that big, after Leeds last night being so small.
Nick: He hit us on the head with his guitar last night !
Steven: Yeah, Liverpool we're gonna have a bit of a walk around, because I don't think any of us have ever been! It's our first time in Liverpool, so we're soaking it all up and getting steaming.
Charity: Good choice that one, good choice! So for anyone that hasn't heard your music yet, how would you describe your sound, or do you have any certain influences?
Steven: Yeah, the sound is like, dreamy, poppy indie. Influences.. A wide range, from Teenage Fanclub to Pixies! Loads and loads of influences, mainly 80's artists.
Charity: There is always for many artists, a particular band that inspired you to get into a band yourselves ? Is there any artist in particular, that for you is that inspiration?
Steven: Obviously there is Teenage Fanclub, we wanted to write music the way we do because we love them so much!
Charity: So your single Seen it Before is actually out today, it got debuted on Phil Taggart's show on Radio 1? How does it feel to have such a big platform recognise your music?
Nick: My mam was really pleased, it made her day!
Johnny: One for the parents!
Steven: It's nice to have someone at that level recognise our music! It's not the first time we've been played either, our previous single Flowers was also played! So hopefully, it's not the last time either.
Charity: Hopefully not the last time either! How would you describe the Northern scene up in Newcastle?
Nick: It's been kicking off the last couple of years, a really healthy scene! It's been kicking off really nicely.
Steven: Loads of good stuff and everyone hangs round together!
Charity: Your name, Headclouds, where did it come from?
Steven: From the Foggy Folks. It's where the idea of it comes from, that minute you put your head on the pillow and clear your head from everything from the day, them thoughts are Headclouds. And that's where the name comes from.
Charity: Any plans for 2018?
Steven: We're gonna come back to Liverpool hopefully!
Johnny: We'll be announcing something of the new EP pretty soon.
Charity: Can you tell any details of the EP?
Steven: It's going to be called 'Pure Honey', we haven't released any exact details as of yet, but it should be released in early February. It's got Flowers on, Seen It Before, and another two new tracks, we're releasing another one of them as a single probably and yeah, it's called Pure Honey!
Charity: Why the decision to call it Pure Honey?
Johnny: Go on, tell the story!
Steven: We were gonna call the band that! But it was £40 with the word Honey, as there's so many bands with the word Honey in their name! Well, £38, but we didn't wanna throw it away! Like Honey is sweet and sticky haha, but that's how we would describe ourselves!
Cole: Was that an innuendo?
Charity: Finally, if you could have written any song in the world, what would it have been?
Steven: Dancing in the Moonlight, Toploader! Either that or Night Train by Guns and Roses! If we could write any song it would be them two. Absolute bangers!
Nick: It doesn't really reflect our Spotify playlists, you'll find us dancing to The Beautiful South in the van!
Check out Headclouds latest single Seen It Before on Spotify here.